Welcome to X-Men: Avalon, an online collaborative writing experience
"When An Individual Acquires Great Power, The Use Or Misuse Of That Power Is Everything."
~ Professor Charles Xavier
---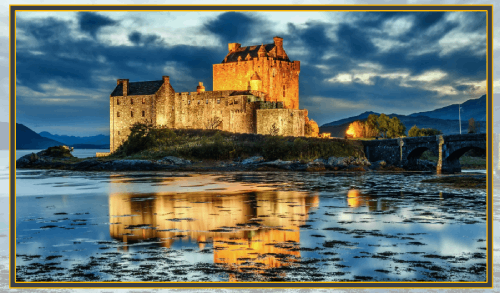 The year is 1992, and the world is trying to cope with the x-gene, a new step in human evolution, according to some. An abomination to nature according to others. Tensions have been on the rise for years, and it all seems to come to a head with groups of mutants across the world revealing themselves.
The Avalon Institute is an educational facility in Scotland financed by an anonymous source and under the leadership of Claire Cavendish the school aims to teach young and developing Mutants not only the regular high school curriculum required by the UK government but also covering the special challenges that the fledgling mutants have to deal with in their lives.
Join the brave and passionate faculty today and impact the minds and hearts of tomorrow!
---

X-Men: Avalon is based on the X-Men: Animated Series continuity, but all players are asked to create Original Characters for the purposes of the game. We avoid crossing paths with established characters to allow for our creativity to run rampant. Join us today and add your unique X-Person to the team.
---

X-Men: Avalon is a proud member of Obsidian Fleet


Latest Chapter Posts
Chapter: All Hallow's Eve
Posted on Fri Sep 22nd, 2023 @ 7:52 by Shane Gooseman & Rebecca McMillen
Shane was shopping. Not a usual pass time for him and something he was not terribly good at. As a career soldier most, not everything had been provided for him and Shane had not often shopped for 'civy' clothes. The small village did not have much in the way of…
Chapter: All Hallow's Eve
Posted on Tue Sep 19th, 2023 @ 20:18 by Phoebe Hunter & Shane Gooseman
Shane was still finding his way around the Avalon Institute. He still could not get his head around such a place. It was a wonder. A place for humans and mutants to live in harmony. A place where young mutant students could learn their abilities and skills in safety without…
Chapter: All Hallow's Eve
Posted on Sat Sep 9th, 2023 @ 19:13 by Rebecca McMillen
DJ was working on putting together his costume, his plan was to dress as Stevie Ray Vaughn, and play some blues such as "Pride and Joy." Being the music teacher had it's advantages, he already had the mic stand, his own guitar, and a similiar hat; but what he was…
Chapter: All Hallow's Eve
Posted on Sat Sep 9th, 2023 @ 17:04 by Phoebe Hunter & Matteo Beneventi
Phoebe had been the first to fall asleep she was sure of that. She could hear Matt's soft attempt at waking her but she was far too gone to even attempt to wake up until the sun was shining on her. She mumbled something and covered her eyes but that…
Chapter: All Hallow's Eve
Posted on Sat Sep 9th, 2023 @ 17:03 by Phoebe Hunter & Matteo Beneventi
Phoebe has spent the last couple of hours considering her options now that it had calmed down enough to think. The kids were fine. The staff were fine but she was nowhere near fine after everything that happened. She needed to see Matt at the very least know he was…